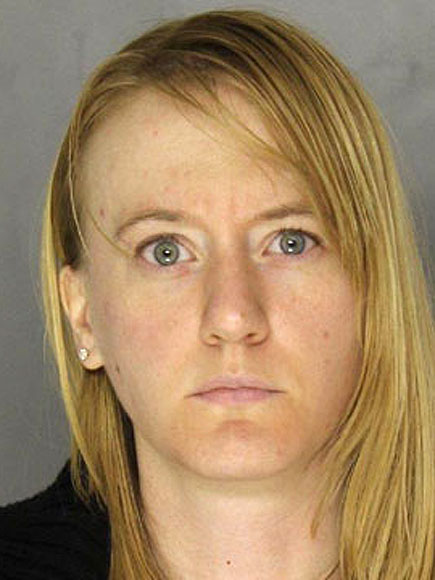 This teacher scandal story is strange even by Dumbass Daily standards . . . and that's saying a lot!
Our story this time begins at Beechwood Elementary School in Pittsburgh where Geraldine Alcorn, 28 was a pre-K teacher. That is, until she became so obsessed with an 11-year-old girl at the school that she sent the pre-teen 2400 text messages.
In two weeks. I'm not really good at math, but that seems like one a one every hour of every day for two weeks straight or pretty close to that. Needless to say, Alcorn was allegedly so obsessed with the girl she talked about running away with her and even started making plans to do so.
Even after Alcorn was caught by the district, when she came to clean her things out at school she still managed to leave presents for the girl in her locker along with a coded message that somehow included her phone number.
Here's more on this strange story from People Magazine:
In a criminal complaint, police said both expressed "a deep love for each other" in the texts, but there's no indication the relationship was sexual, the Pittsburgh Tribune-Review reports.

Interviewed by investigators, the girl said she and the teacher had agreed to keep the relationship secret from her mother. The complaint says that in addition to exchanging texts, the student and teacher met in Alcorn's home as well as the girl's home without her mother's knowledge while the mother was at work.
The mother later found several notes from Alcorn in her daughter's school binder, according to the Pittsburgh Post-Gazette.

The complaint further states the mother discovered Post-It notes and letters from the girl to Alcorn on which the girl had written, "Things Ms. Alcorn and I can do," "What we can do" and "When we can do it," CBS Pittsburgh reports.

Alcorn had told the girl they would "be on the run" for a while, according to the complaint.
The texts were logged between Jan. 26 and Feb. 11. Contact between the two continued even after school district officials suspended Alcorn on Feb. 13 and warned her not to contact the girl again, reports the Tribune-Review.

On March 13 – the same day that Alcorn met with police – she returned to her school to collect her belongings. The girl subsequently found gifts and a letter from Alcorn in her locker, including a math worksheet encrypted with circled numbers requesting the girl to call her, according to the criminal complaint.