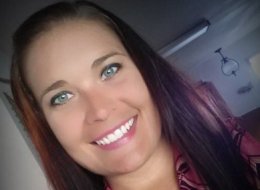 Once again, a female teacher is trying to make it sound like SHE'S the victim when it comes to having a sexual relationship with an underage student, this time an 15-year-old boy in her 8th grade classroom.
Among the other excuses that former Hollis Middle School (OK) teacher, Jennifer Caswell, formerly known by her married name Jennifer Sexton, was that her husband was unattentive and never paid her a compliment and that she lived in a small town. No word why she then followed the boy and his family 650 miles to Mississippi on their vacation to have sex with him in a motel room where police caught the pair in the act back in 2014.
In an earlier report, the boy allegedly said that Ms. Caswell had sex with him in her classroom three days before resigning from her job, and then again several times in her car and at the victim's home in the weeks following her resignation.
But, according to her interview with famed TV psychiatrist, Dr. Phil, Caswell claims she initially had sex with the boy while standing up in her classroom because he kept following her around the empty classroom kissing her and wouldn't stop. So, of course, her only option was to have sex with him. Multiple times. A couple of times in her car, once at her house when her husband was gone. But it was always his fault. Damn kids!
Did we mention she had only received her teaching certificate 6 WEEKS before this incident occurred? Do they not teach you NOT to do this in college when you're studying to become a teacher?
Her interview with Dr. Phil airs today.